The consumer healthcare products business is in a period of strong evolution, with an expected growth of 70% in e-commerce over the next few years. Pharmaceutical companies must react to take advantage of this opportunity and the momentum of an online business that they generally do not control and are unable to measure.
To give an adequate answer to this challenge, we have gathered experience in more than 100 projects, helping our clients in the pharmaceutical industry designing and implementing Go-to-Market models for CHC products.
As a result Alfa Consulting and Icon Group have developed an infographic with recommended actions in this sector as well as some reflections which aim for the review and adaptation of the go to market strategy because of the introduction of the online channel.
In summary the key aspects to consider are:
Opportunities for the CHC products in the online channel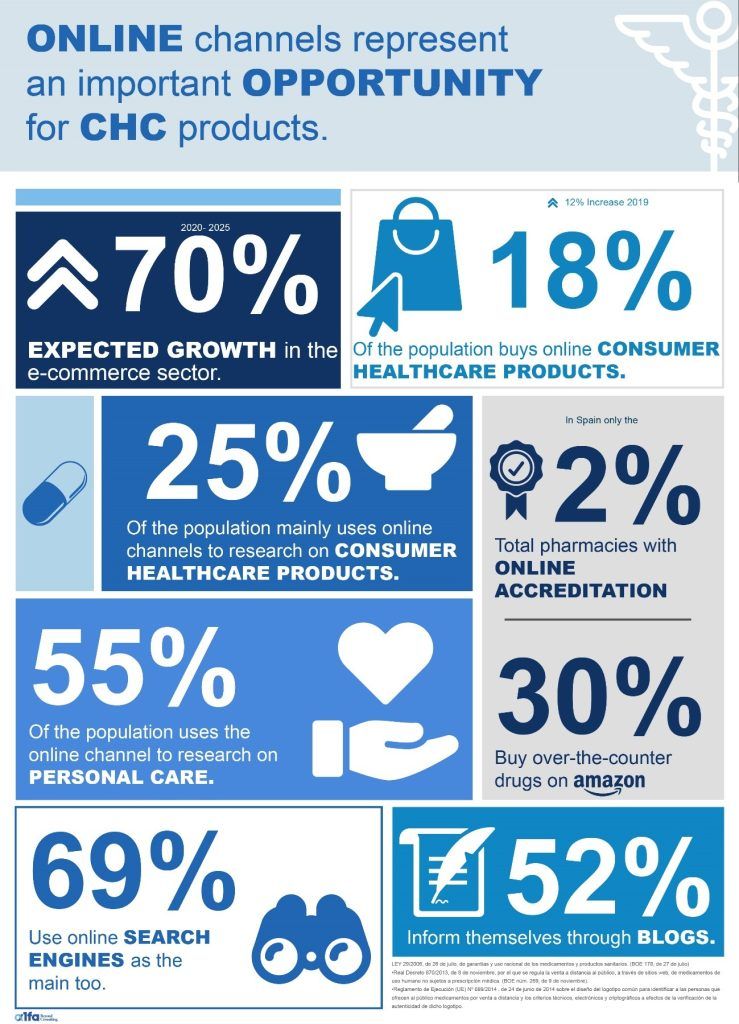 How to adjust the go to market strategy with the introduction of the online channel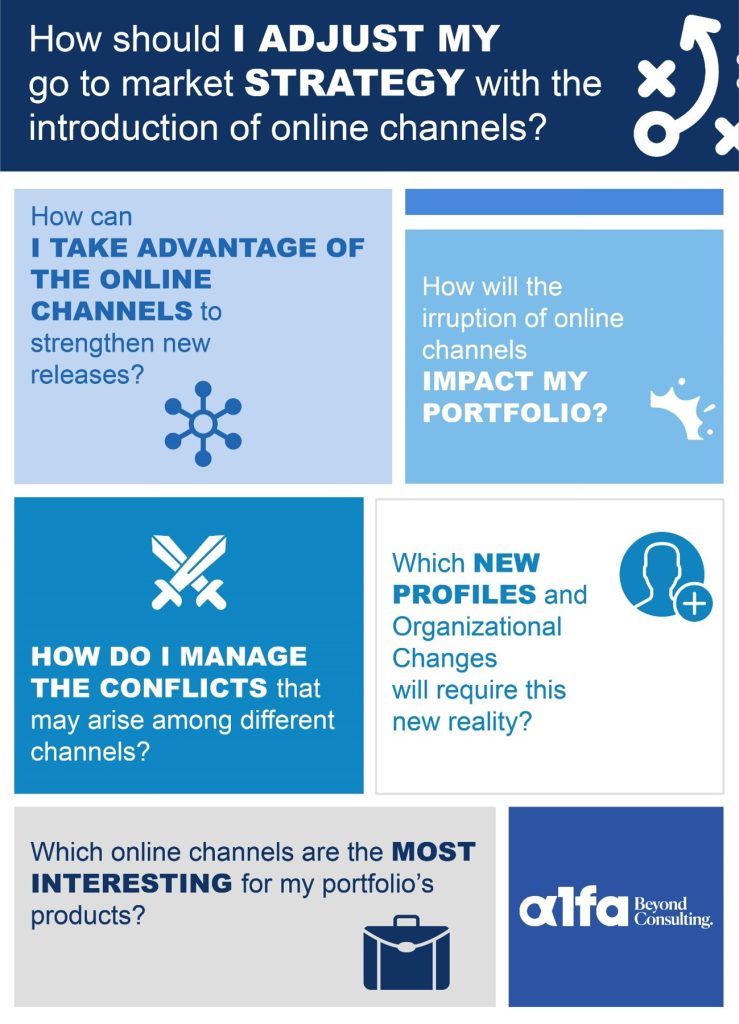 Key point to choose the most adequate channel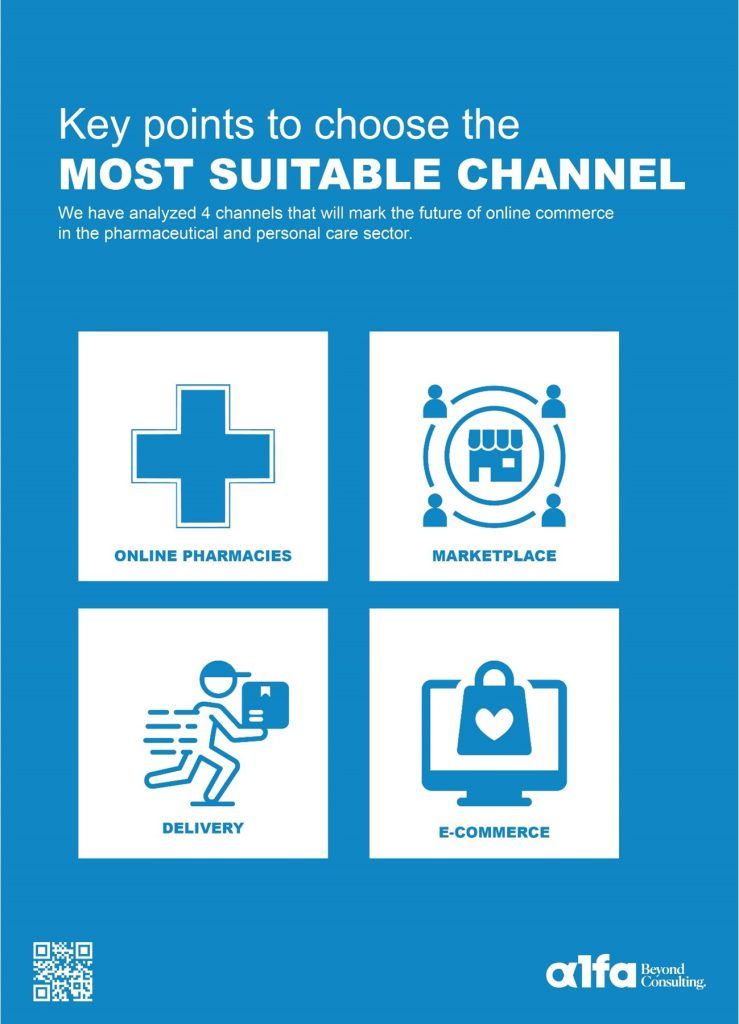 Each point has been developed after carrying out a precise analysis of the needs of the market and the opportunities it presents.